Experienced
We've inspected thousands of homes, resulting in years of experience.
Qualified
Our inspections are performed by a Fully Licensed and InterNACHI Certified Master Inspector.
FOCUSED
We always go the extra mile to find every detail possible in your home.
HELPFUL
We strive for and maintain the highest level of customer service and communication there is.
DEDICATED & FOCUSED
We have experience when it comes to going the extra mile, it's our passion and personality to not quit until your home has been comprehensively inspected beyond industry standards. We began inspecting homes in 2016 and have since performed thousands of inspections. That experience is reflected in our results. We have worked hard to achieve a higher standard of ability, experience, and integrity – resulting in the best home inspections possible.
A TRUE MASTER
Beyond being InterNACHI certified, Trevor Loucks is a Certified Master Inspector®, and hiring a Certified Master Inspector® means hiring the best. All CMIs® are:
Experienced
Established
Professional
Educated
Vetted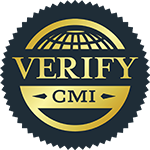 Northern Washington, Puget Sound & surrounding areas
LAKE STEVENS HOME INSPECTIONS
We provide the leading home inspection service in the area. Book your inspection today to see why so many homeowners continue to choose us in the following areas and more: